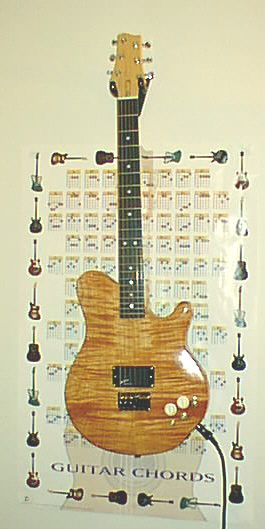 This guitar is built for midi guitar. It features a neck and body by Warmoth Guitar Products. Their work is excellent. Everything is extremely well fit, especially the frets.

Maple top on Alder was selected for a Fender sound, the VW body to be more acoustic looking. The one bridge pickup is selectable single or double coil. The bridge has RMC saddle transducers and a PolyDrive I unit for signal conditoning.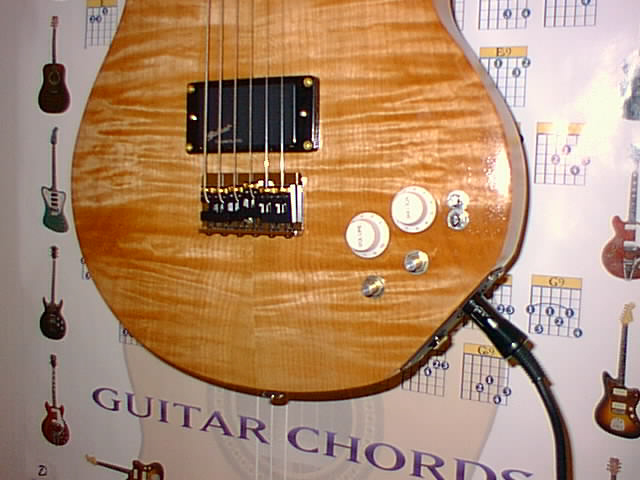 Notice that only one cable is needed for MIDI, piezo, and mag outputs when using RMC electronics.

The neck is maple with ebony fretboard. This is the first MIDI guitar I've played that hits the high D in pitch enough to trigger a midi D that's in tune with the guitar's D. It may be MIDI overkill, but I used Warmoth's "boatneck" shape neck which is much thicker than your typical neck, but it really keeps things in tune. I used Gotoh locking tuners. The nut is bone, I'm going to try a few others, too.



Copyright 2000 Joel B. Christian